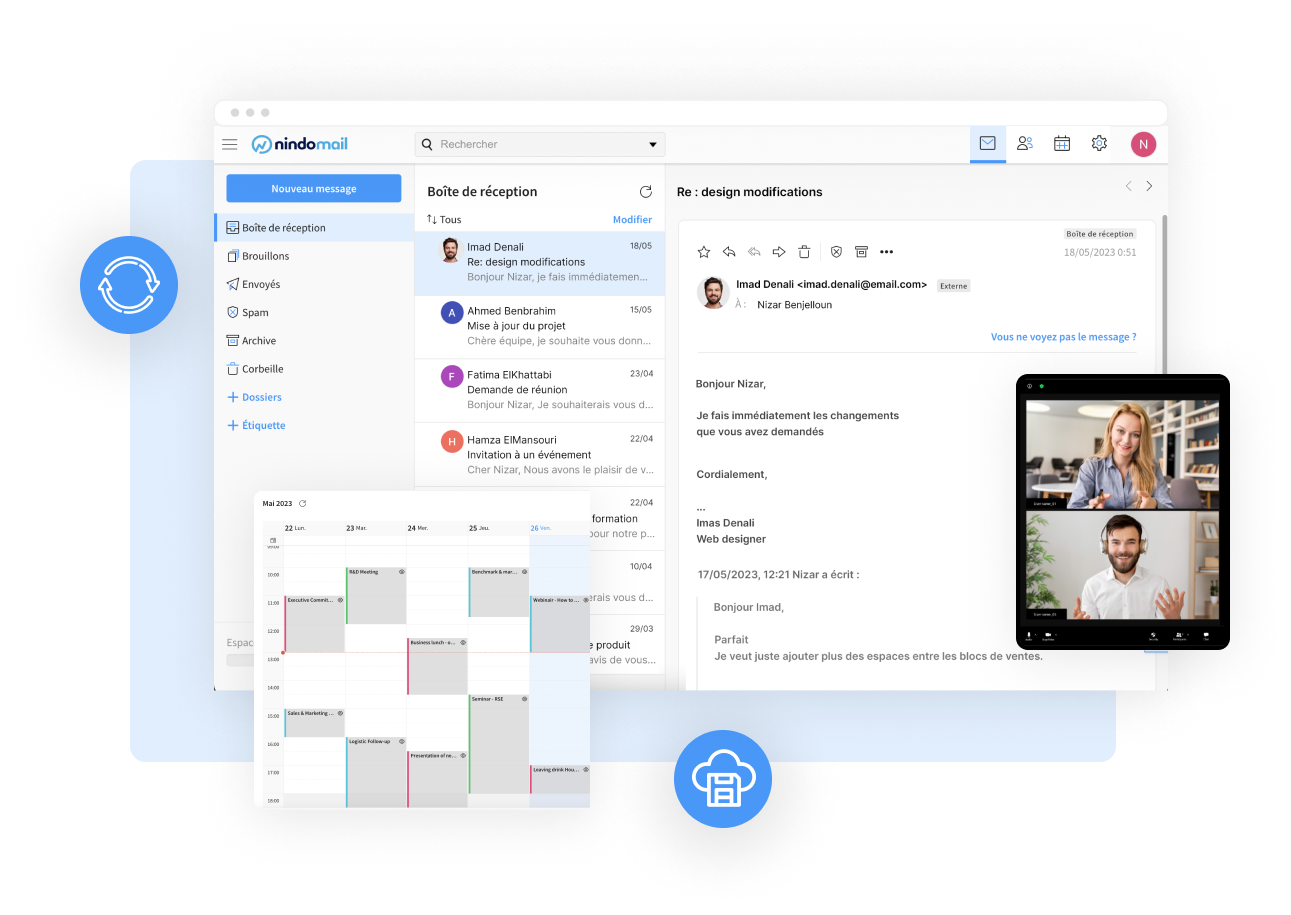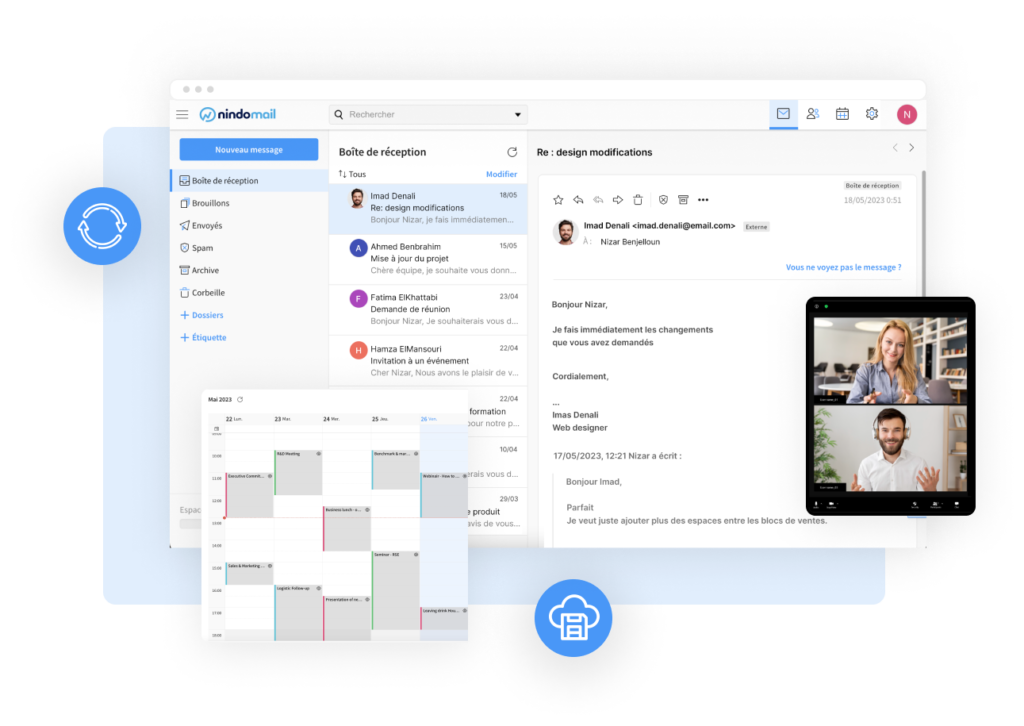 Streamlined synchronization
Nindomail synchronization ensures you have access to all your emails and files from any device. Rest assured, you'll never miss an email when switching between your computer, tablet, or phone.
Legally compliant archiving
Nindomail's email archiving is truly exceptional! Incoming and outgoing messages are automatically sorted and organized by year. Through a dedicated, simple, and intuitive web interface, you can search, view, and export all your messages, archived for up to 10 years.
Collaborate with your team easily and boost productivity! Your synchronized and shared calendar with your team ensures perfect and professional management of your daily commitments.
Integrated video conferencing
Effortlessly organize video conferences with seamless integration with Zoom. Simply select Zoom as the event location, and the link will be automatically added to the invitation sent to all participants.